Details
Sterile Waterproof XXL: Sterile dressings for larger and post-operative wounds
Elastoplast Sterile Waterproof XXL wound dressings for waterproof protection of everyday larger or post-operative wounds.

With their waterproof, flexible film and strong adhesion, the dressings are ideal for washing, showering, bathing and swimming. The extra-large wound pad cushions your wound without sticking to it, providing high comfort during wearing.

The XXL dressings (8 x 10 cm) seal all around the wound to prevent contamination. XL (6 x 7 cm) also available.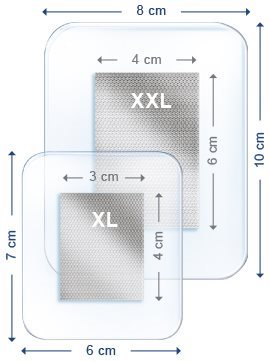 Application
How to treat a post-operative wound
Packaging Size
Product
Type
Size
Quantity
Product :
Sterile Waterproof XXL

Type:
Size:

8 x 10 cm


Quantity:

5 Dressings