For A Fitter, More Active Lifestyle
Ready, set, go for the new Elastoplast initiative
The new Elastoplast initiative, More Action – Less Pain, wants to get you moving. Because being more fit and active will help to reduce illness, injury and pain.
Co-founder and Chairman of the initiative, orthopaedic specialist Dr Gerd Müller, says: "No more excuses – start moving today!"
Be proactive about your health
In collaboration with Dr Gerd Müller, orthopaedic specialist and head physician at Hamburg's renowned Spine Center, Elastoplast has developed the More Action – Less Pain initiative not only to relieve pain in the short term, but also to get people to be more proactive about their fitness and relieve their pain long term. How? By exercising at an appropriate level.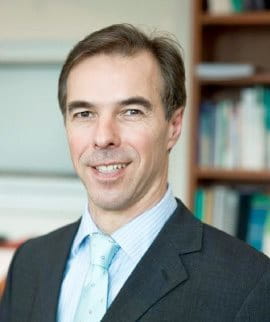 Dr. Gerd Müller, expert, orthopaedic specialist and deputy chair of the European Union's Lower Back Pain Guidelines Committee
"EXERCISING NOW WILL
RELIEVE ACHES AND
PREVENT PAIN IN THE
LONG RUN"
The holistic approach of More Action – Less Pain takes today's modern lifestyles into account. See our video section for a variety of tips and exercises tailored to desk-bound office workers.
Dr Gerd Müller is an orthopaedic surgeon and co-founder of one of Germany's leading back clinics, the Spine Center in Hamburg. His clinical focus is on sports medicine, preventative treatment, and back and neck pain, as well as rehabilitation of muscular and skeletal diseases. Dr Müller also studies multidisciplinary pain management and occupational health management and was Co-chairman of the EU Commission for Back Pain.