What kind of wound is it?
Almost any area of the body can suffer from a cut, graze or laceration. They typically occur when preparing food, washing dishes or working with machinery. A cut from a sharp knife or piece of glass can be startling, but fortunately the most common everyday injuries are minor wounds. Many cuts and grazes can easily be treated at home with a plaster and proper wound care.
Cuts
A cut with its dehiscent wound edges
A cut is an area of severed skin that has been penetrated with a sharp edge, and results from some form of trauma. This could be caused by an object such as a knife, a small tool or the edge of a sheet of paper.
As the skin is fully broken, the wound will often bleed and have slightly gaping wound edges. Cuts can happen anywhere on the body and can leave a
scar
. Learn more about
handling knives
.
Grazes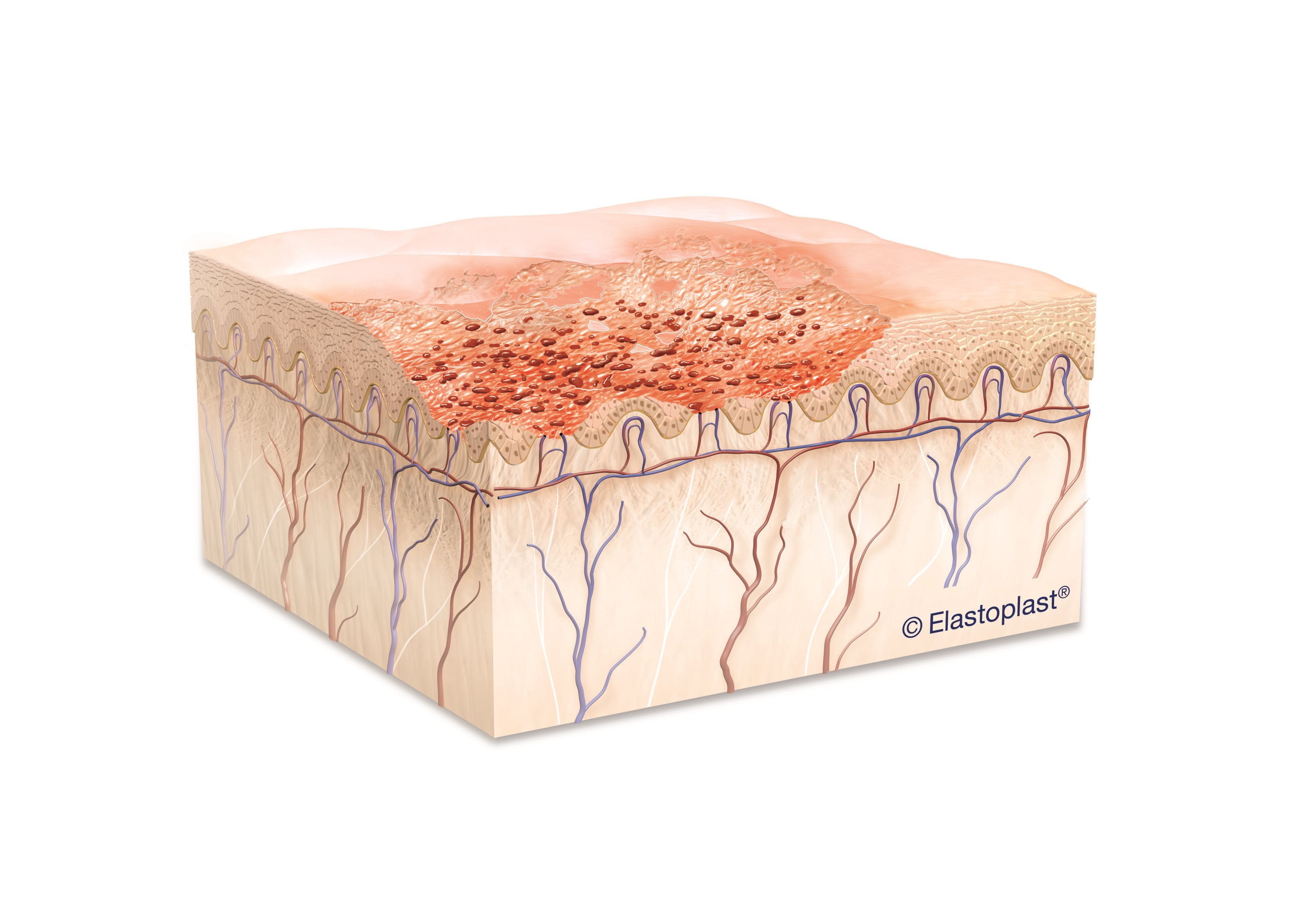 A graze or abrasion extending to nerve endings
In contrast to a cut, a graze takes place when just the top layers of skin are scraped off. Grazes, also called
abrasions
, are usually a harmless scrape of the upper skin layers that occurs after falling on the knees, hands or elbows.
Grazes can also form from scratching against a rough surface, with some skin subsequently coming off. Abrasions can be painful since the injury often extends to the many fine nerve endings beneath the skin.