There is no such thing as "wrong" lifting
Best techniques on how to lift heavy objects
Lifting heavy objects might sound like a simple task that you have done plenty of times, but it still remains a dangerous task. Back pain and other musculoskeletal injuries can occur if you don't follow the correct lifting techniques.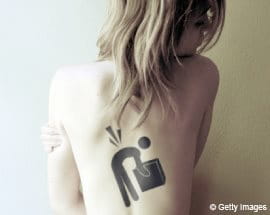 Lifting doesn't have to take a toll on your back
We all know the situations in everyday life where we have to lift heavy objects or want to help others with some heavy lifting such as moving boxes, holding a child, carrying heavy furniture, etc. But heavy lifting can take a toll on your lower back.
It's important to realise that this is not because we use an incorrect lifting technique. After all, why should lifting a removal box be more difficult than lifting a weight at your gym?
The important thing is to know that your body will tell you what it is capable of and how far it will cooperate. Also, there is no right or wrong way to lift. Your body will use the logical and most natural physical approach to lifting your load.